Quite = Quite A Reputation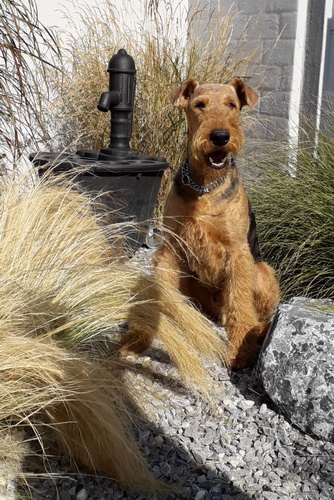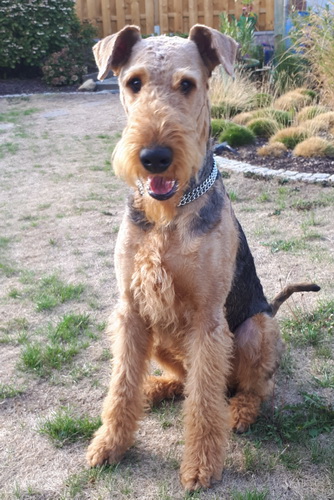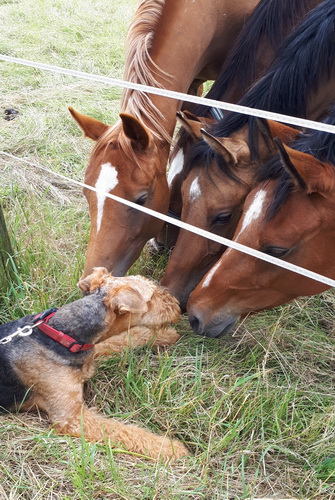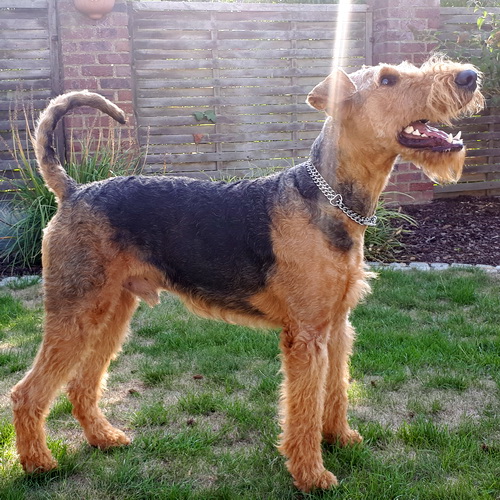 ---
Lilly = Queen of Diamonds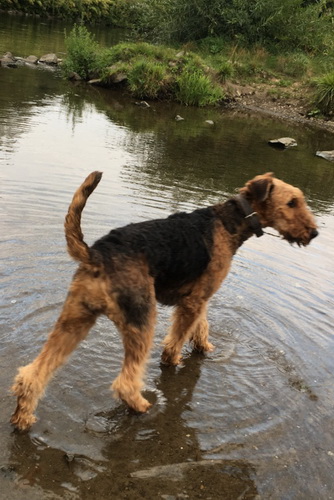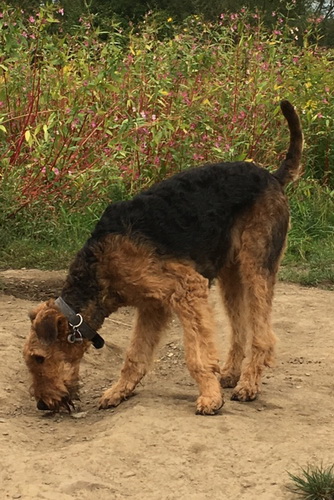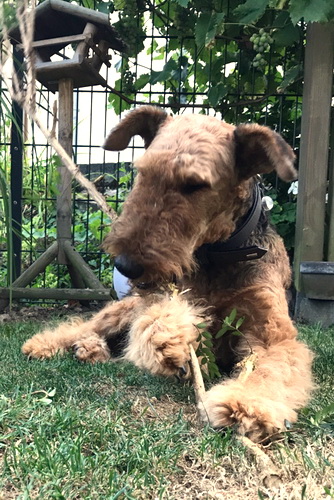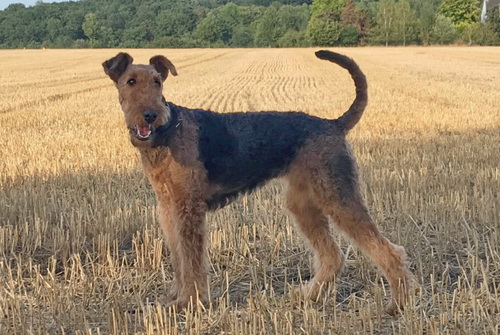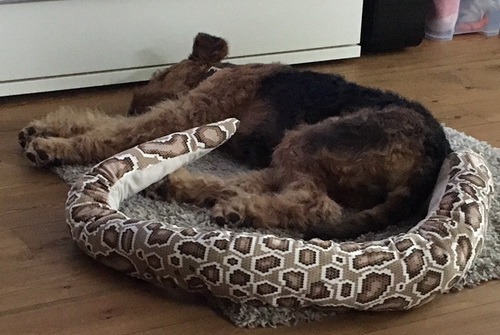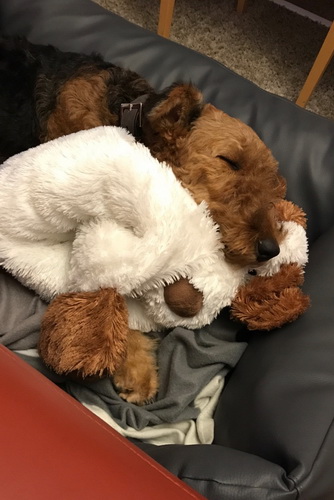 ---
Quiet = Quite Stunning
"Ich habe einen Ausflug an den Rhein gemacht.
Das Wasser im Rhein schmeckt komisch, aber die Weintrauben, die ich von den Reben gemopst habe, waren süß und lecker. Es war ein super toller Tag."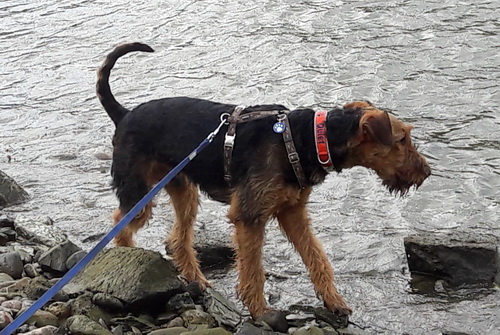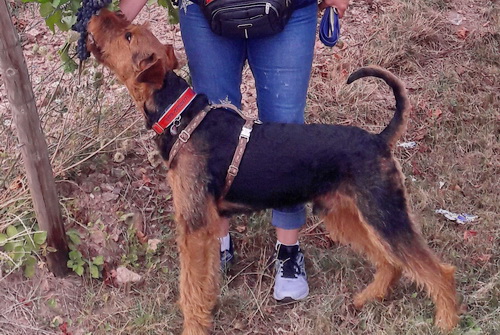 ---
Su = Sunrise Serenade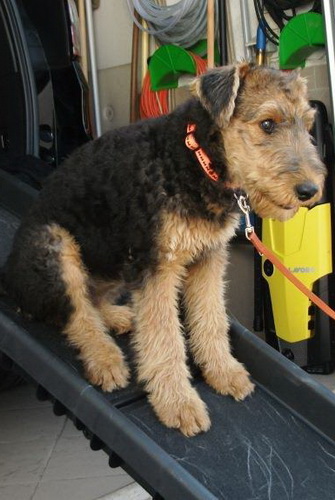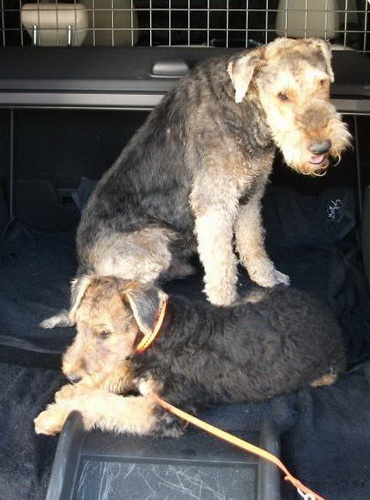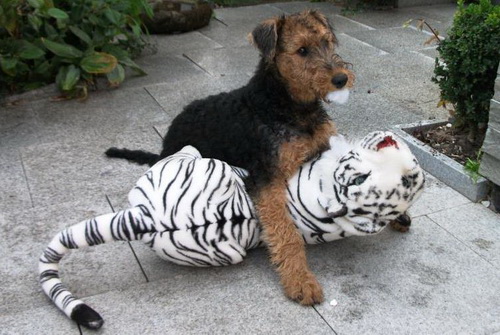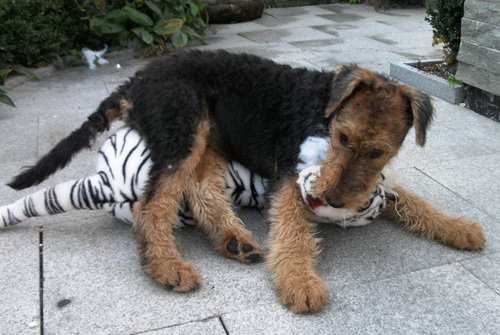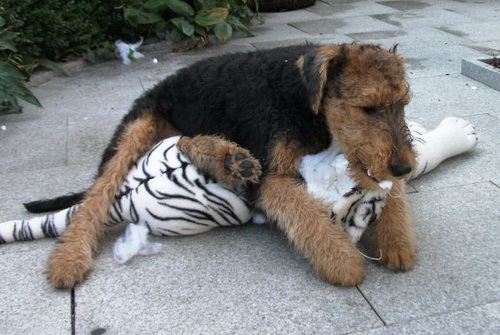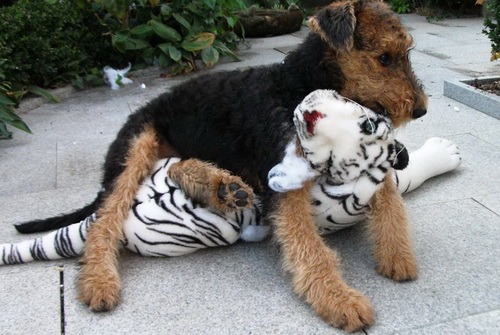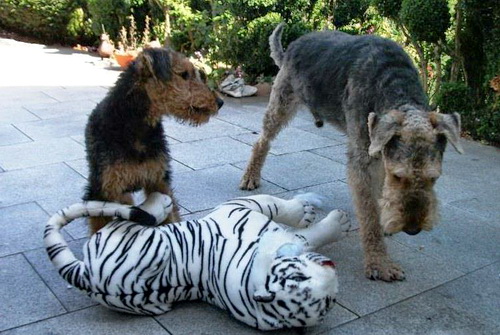 ---
Fynn = Penny In My Pocket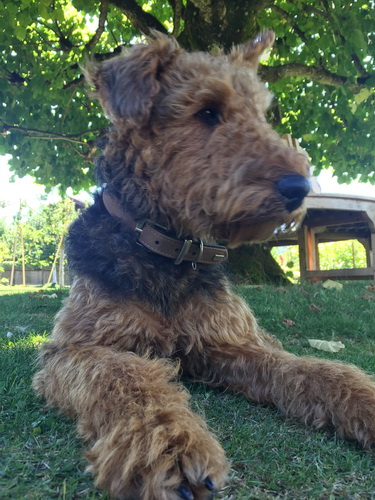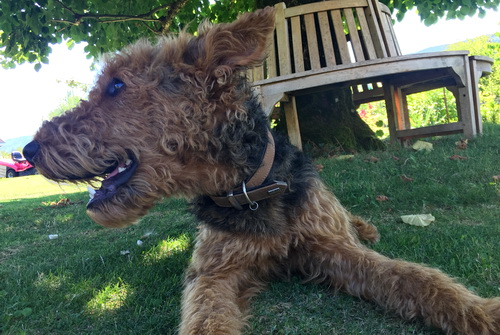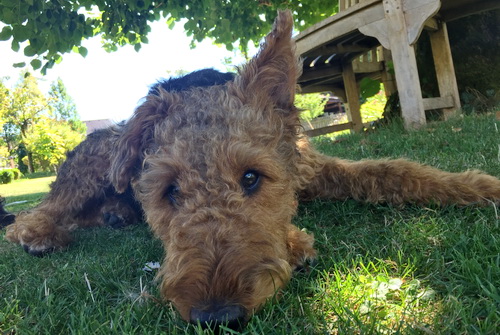 ---
Lilly = Queen of Diamonds war campen
"Mann, war das alles anstrengend. So viel spielen, gucken, mit Wasser rumtollen und Leckerchen auf der Wiese suchen ..."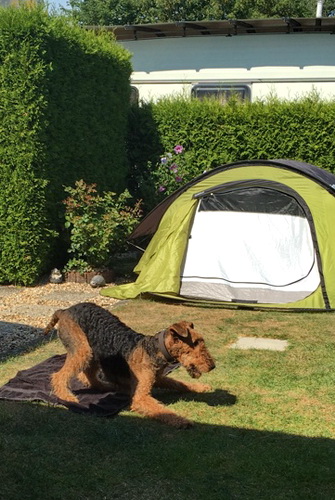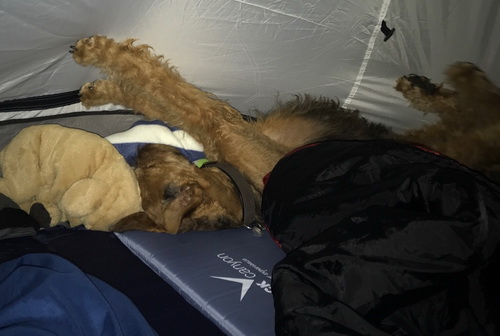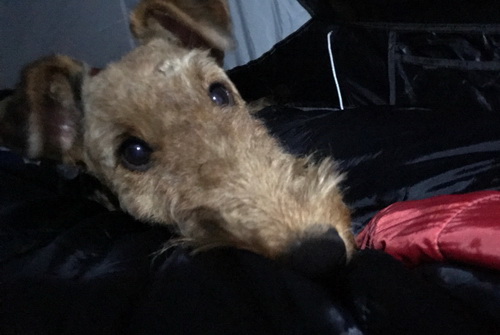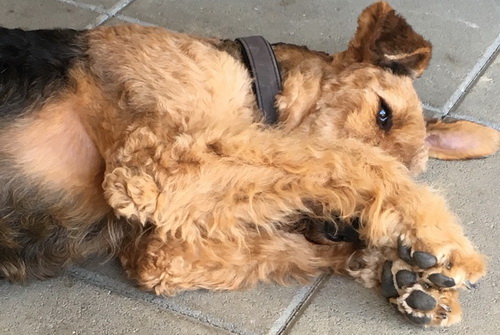 ---
Silas = Set The World On Fire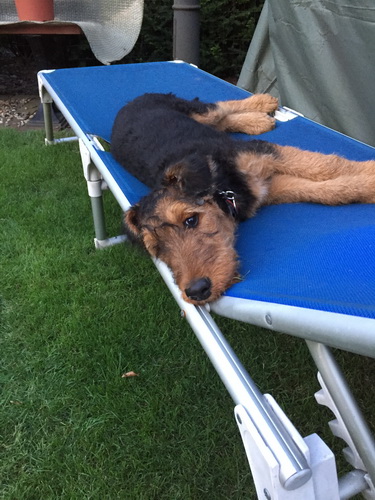 ---
Quiet = Quite Stunning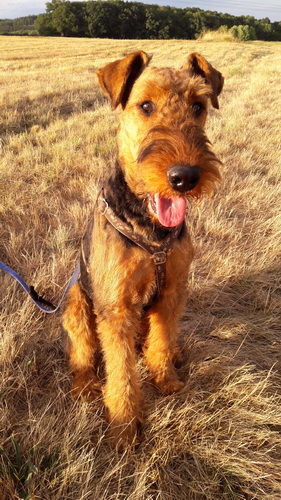 "Mir geht's echt Airedale-gut und ich genieße mein Dasein sehr ..."
---
Silas = Set The World On Fire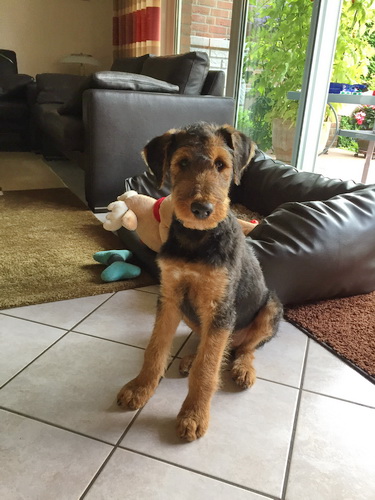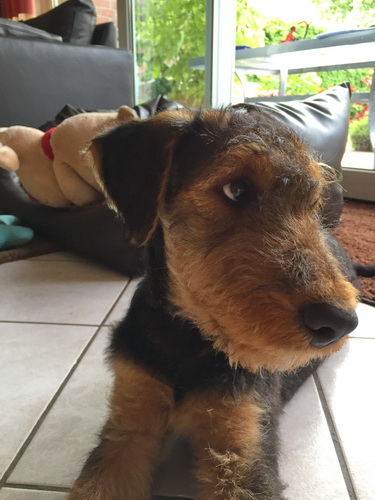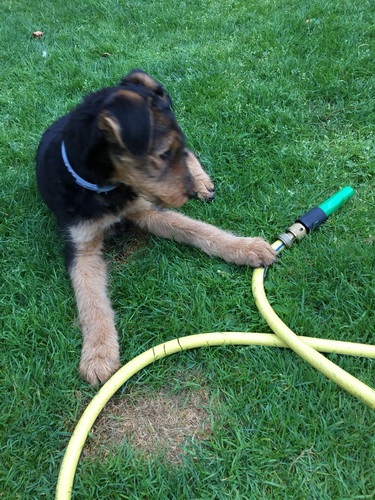 ---
Erna = Rosie Lea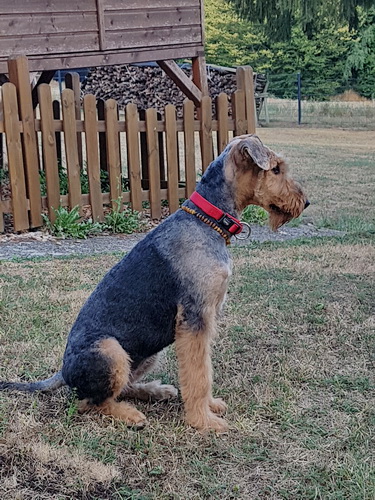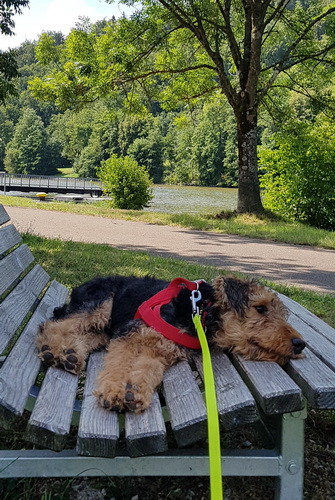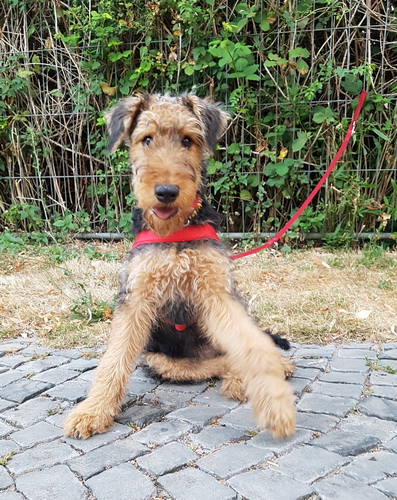 ---
Finn = Ultimate Choice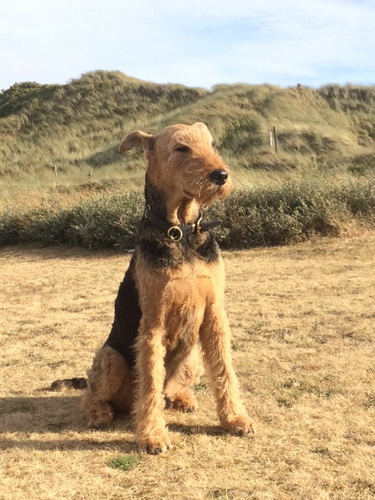 ---
Silas = Set The World On Fire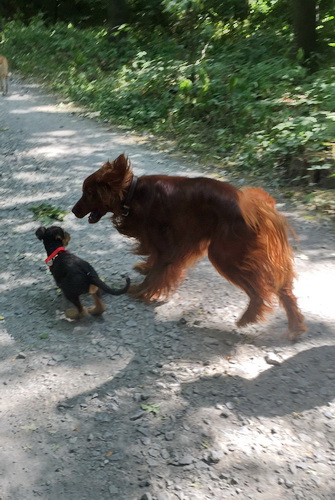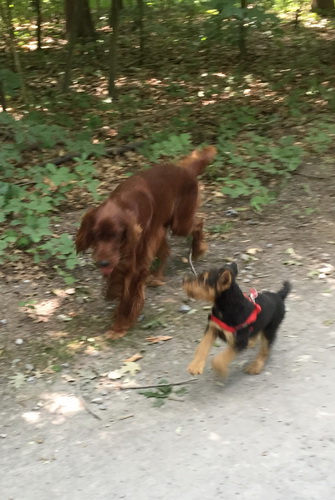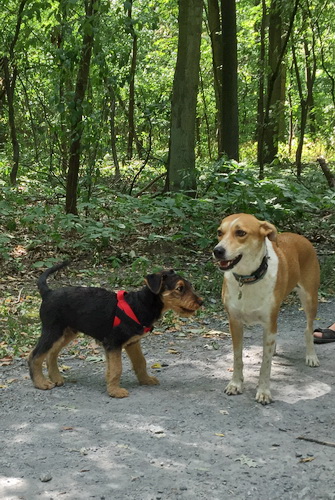 ---
Daisy = Right By Your Side
"Daisy is very sweet, we are having much fun with her and everybody in our family loves her very much. Two days ago we finished puppy school, she was the smartest dog among all. She gets well with our two cats and Paco, although she is bugging them a lot."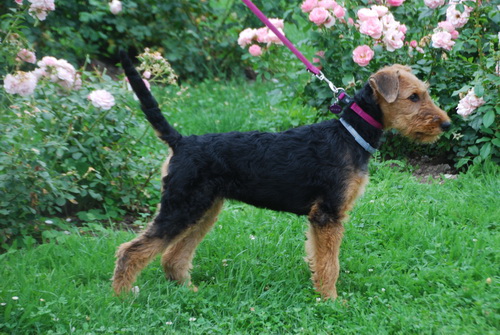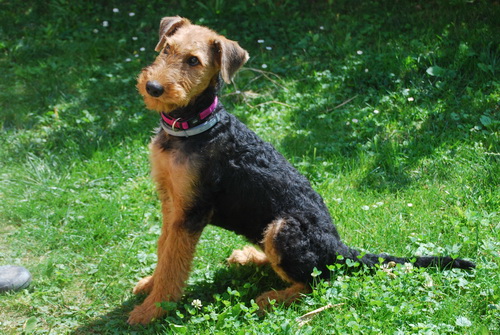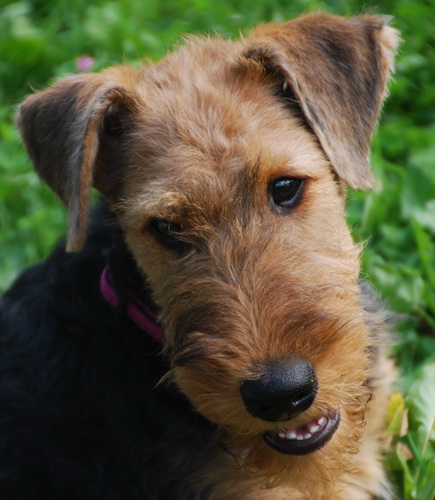 ---
Scarlett O'Hara und Holly Go Lightly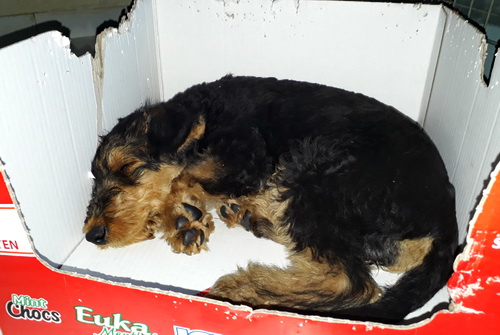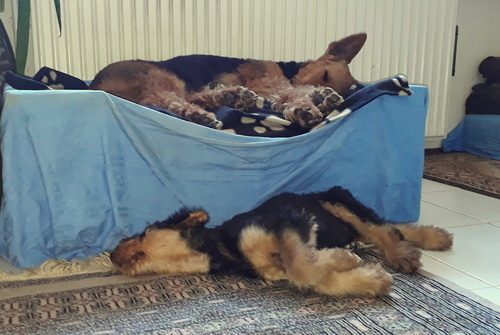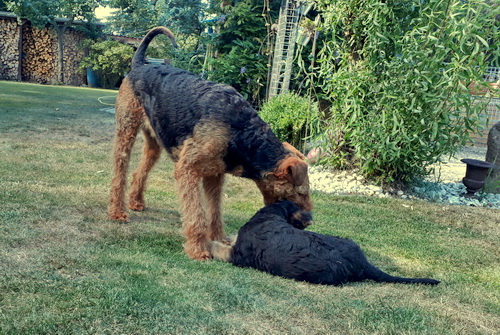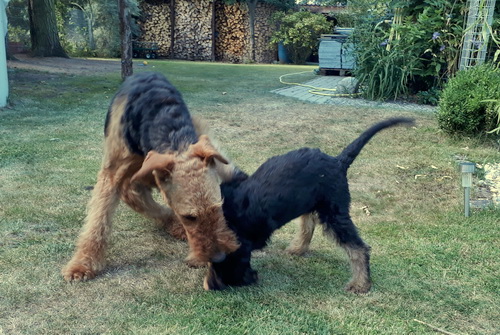 ---
Rufus = Read The Riot Act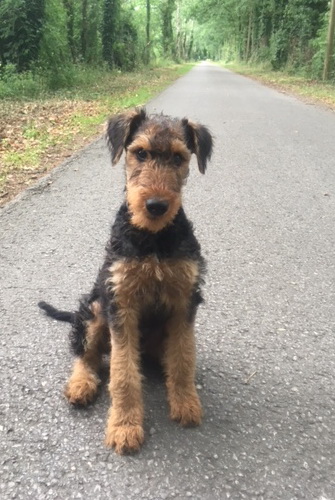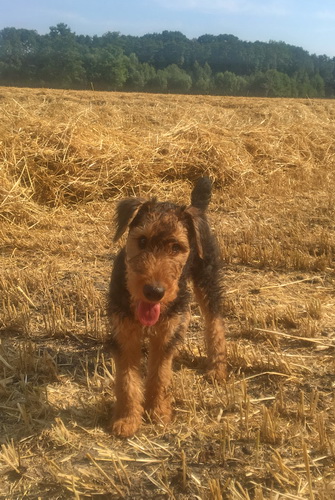 ---
Silas = Set The World On Fire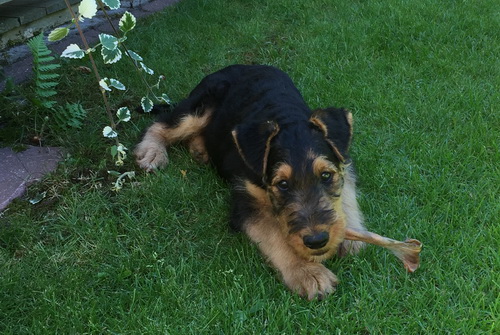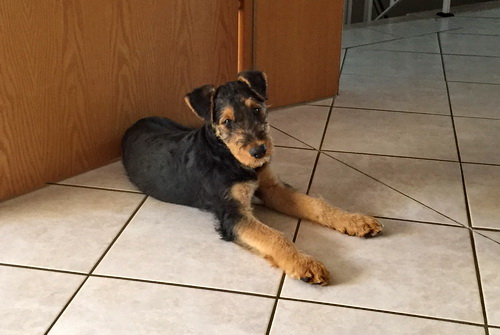 ---
Scarlet Sundown ist abgereist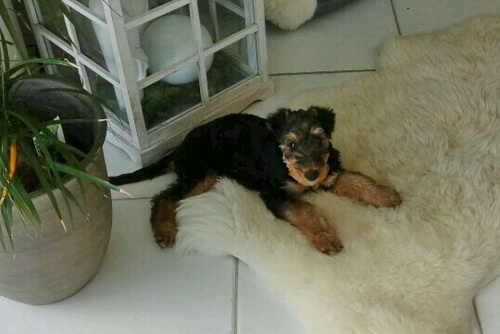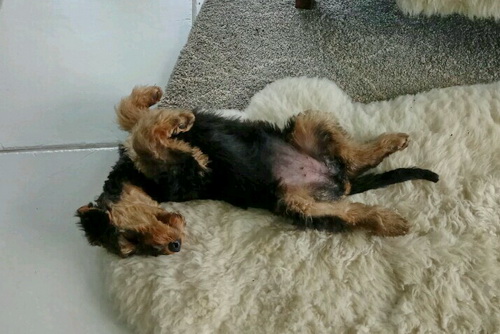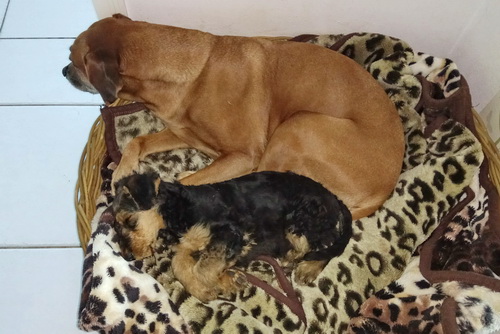 ---
Su = Sunrise Serenade im neuen Zuhause